Introducing the Keynote Speaker of Second Session of the 12th SHARE Policy Dialogue: Dr. Parag Khanna
English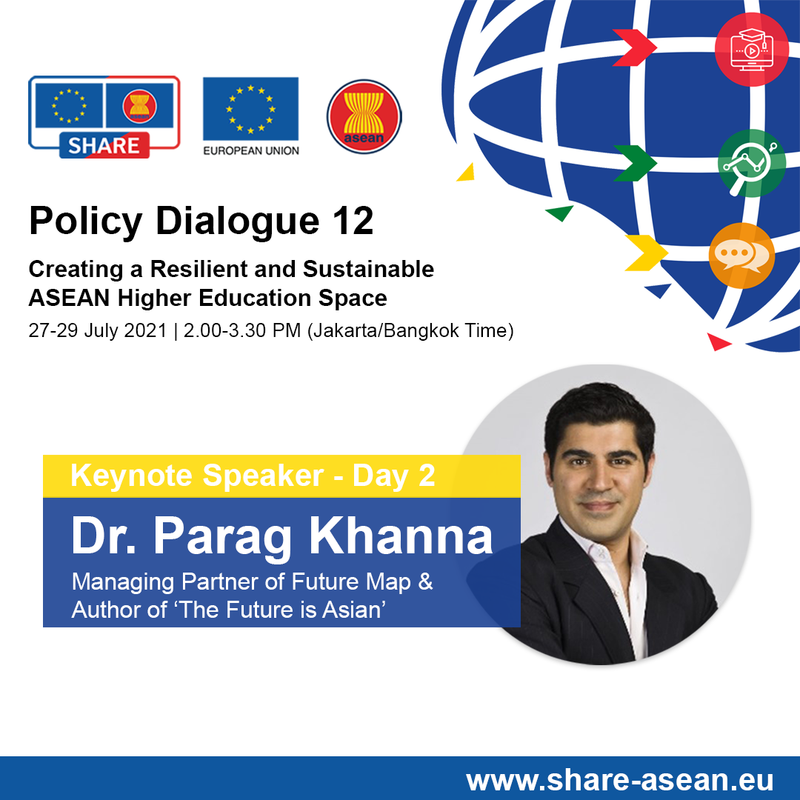 The SHARE Programme is pleased to announce that Dr. Parag Khanna will be joining us for the second day of the 12th SHARE Policy Dialogue on Wednesday, 28 July 2021. He will deliver a keynote speech on the future for mobility and people-to-people connectivity between Asia and Europe.
Dr. Parag Khanna is a leading global strategy advisor, world traveller, and best-selling author. He is the founder & managing partner of FutureMap, a data and scenario based strategic advisory firm. He is also the author of 'The Future is Asian: Commerce, Conflict & Culture in the 21st Century (2019)' and many other books. Parag was named one of Esquire's "75 Most Influential People of the 21st Century," and featured in WIRED magazine's "Smart List." He holds a Ph.D. from the London School of Economics, and is a Young Global Leader of the World Economic Forum.
Have any questions for Dr. Khanna? Join the live session on our YouTube channel!