Introducing the Keynote Speaker of the Third Session of the 12th SHARE Policy Dialogue: Ambassador Morikawa Toru
English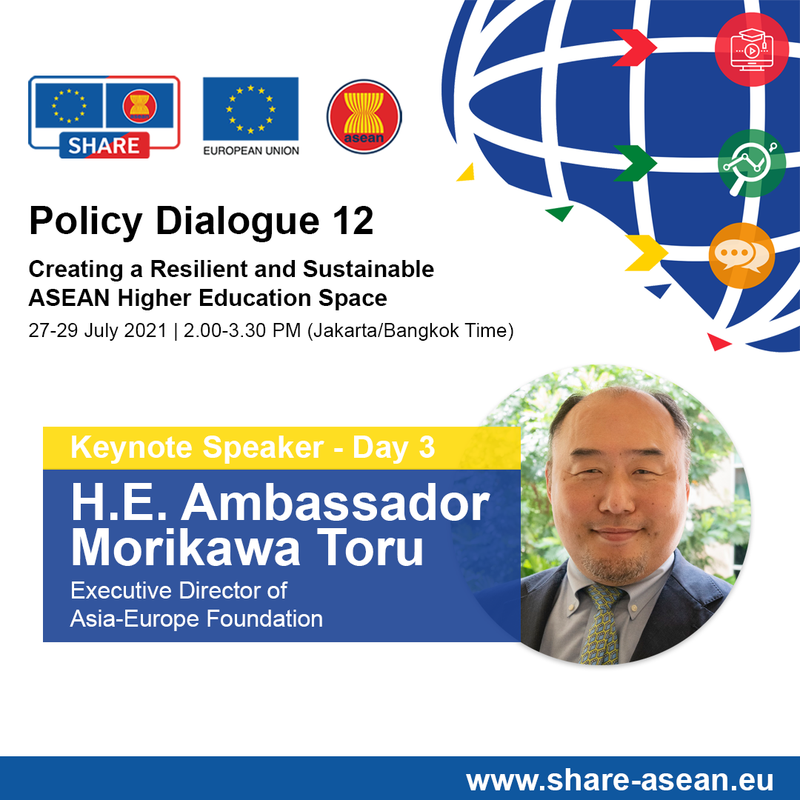 We are delighted that H.E. Ambassador Morikawa Toru, Executive Director of the Asia-Europe Foundation, will join the 12th SHARE Policy Dialogue to give a keynote speech on the afternoon of Thursday, 29 July 2021.
Ambassador Morikawa brought decades of experience and expertise to Asia-Europe Foundation (ASEF) in August 2020 when he became its 8th Executive Director. His previous postings included serving as Minister, Deputy Head of Mission, Embassy of Japan in Iran; and Minister-Counsellor, Embassy of Japan in France where he was in charge of various cultural exchange initiatives. He has also worked in the areas of Media and Regional Economic Cooperation and has expertise in cultivating and enhancing partnerships for projects with many different organisations.
We invite you to listen to Ambassador Morikawa by joining the live broadcast on our YouTube channel on July 29th. Save the date!