Request for Proposal (RFP): Development of Case Studies to Strengthen the Evaluability of the SHARE Programme
English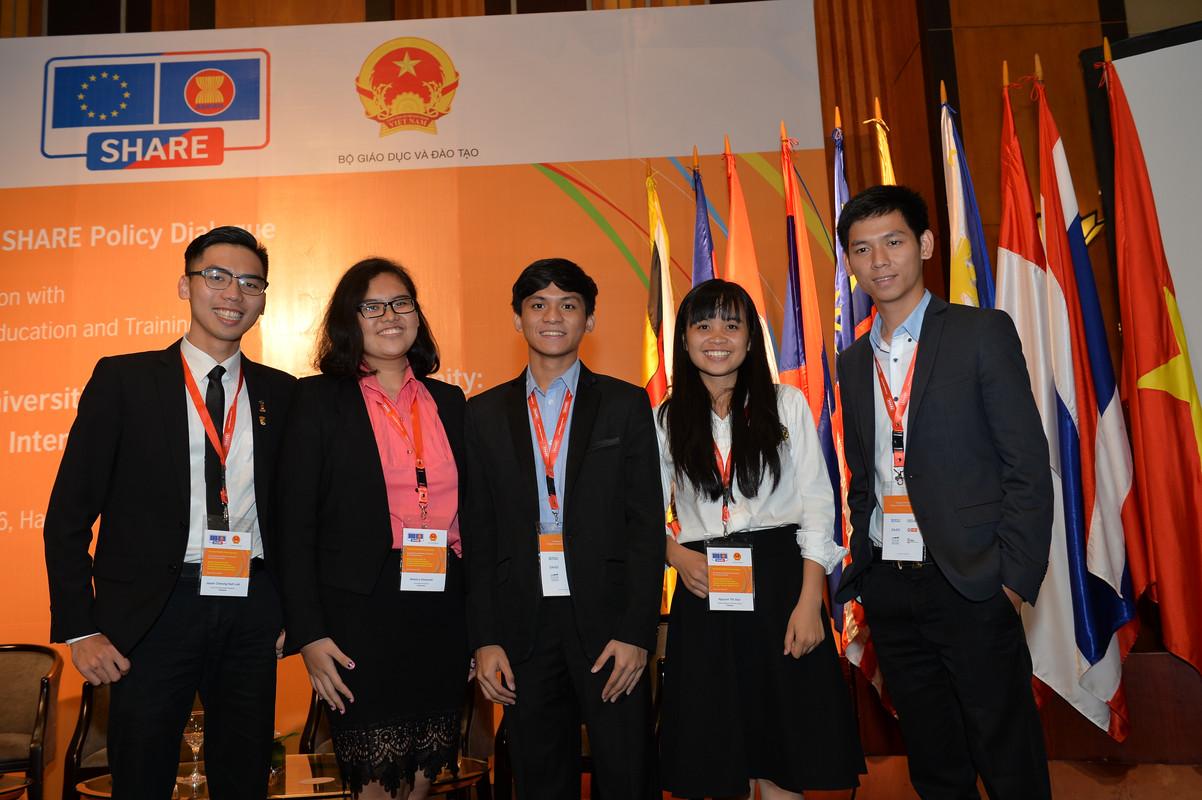 The Support to Higher Education in the ASEAN Region (SHARE) Programme, funded by the European Union and managed by the British Council, invites Requests for Proposal (RFP) from expert consultants/consultancies to develop a series of case studies that will strengthen the evaluability of SHARE Programme. This series will allow to better understand and communicate the contribution of SHARE to the development of an ASEAN Higher Education Space.
The SHARE programme is underpinned by a comprehensive results framework and monitoring plan that coordinates the collection and use of programme performance data. This data forms an important part of our understanding of the scope, scale and impact of SHARE, but only provides a partial picture of the results and impact achieved. To generate deeper insights, SHARE is seeking consultants that to develop case studies that will provide a more comprehensive picture of the extent to which SHARE is supporting positive change in greater collaboration in higher education across ASEAN member states. 
We envisage to commission a series of up to 6 case studies, produced over 2 periods. A final programme evaluation that will be commissioned in 2022 will embed the key findings.  
The Support to Higher Education in the ASEAN Region (SHARE) Programme is the European Union's flagship higher education programme with ASEAN since 2015.   
SHARE supports the ASEAN Secretariat and ASEAN stakeholders to enable greater harmonisation and internationalisation of ASEAN higher education. It aims to catalyse the transfer of ownership of programme key achievements to ASEAN entities and nominated organisations to be embedded within sustainable ASEAN-led structures and processes. The SHARE Programme is fully committed to the implementation of the third ASEAN Work Plan on Education 2021 – 2025 for the duration of its extension.   
The SHARE Consortium - comprised of the British Council, the DAAD, ENQA, and Nuffic - brings to bear its collective expertise and experience across the full scope and dimensions of international education in line with the further development of an ASEAN Higher Education Space and an ASEAN branded scholarship scheme, in collaboration with the ASEAN Secretariat and ASEAN stakeholders
Please download and complete the following documents upon your submission:
All documents required as part of your tender response should be submitted to sharepmo@britishcouncil.org by the Response Deadline, as set out in the Timescales section of this RFP.
Deadline for submission: 29 October 2021 at 23.59 UTC+7 Jakarta Local Time.